Chargepoint

The ChargePoint Networked Charging Station
The ChargePoint Networked Charging Stations combined with the ChargePoint Network Operating System (NOS) form a smart charging infrastructure for plug-in electric vehicles called the ChargePoint™ Network. Each local group of charging stations automatically forms a robust self-healing Radio Frequency (RF) mesh network managed by a single gateway charging station—a version of the networked charging stations incorporating an embedded CDMA or GSM cellular modem in addition to RF mesh network functionality. Up to 100 charging stations can communicate to and be managed by a single gateway charging station. The gateway charging station, in turn, utilizes the local cellular network to communicate with the ChargePoint NOS, which runs on a remote secure hosted server managed by Coulomb Technologies. The ChargePoint NOS provides multiple web-based portals for drivers, charging station owners, installers, fleet operators, and utility companies.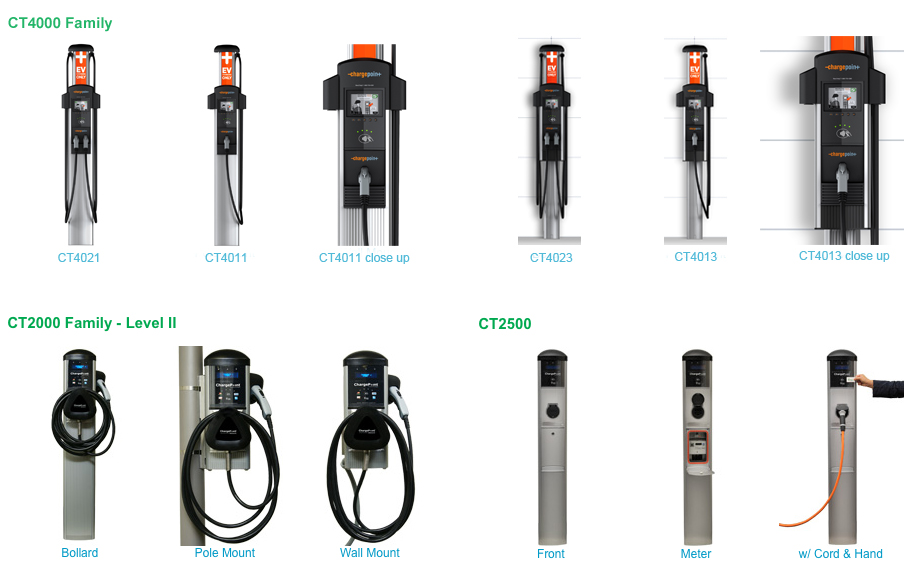 Interform's Contributions:
A member of the development team since the start of the company.
Industrial Design
Mechanical Engineering
Vendor Liaison
Utility and Design Patents
---
---